KAVAKOS AND MENDELSSOHN'S

Maison symphonique de Montréal
"Kavakos' tone has the character of striking high-grade silver sinew, ever beautiful, graceful and unbreakable" – Los Angeles Time
Partenaire:

Partner:

Orchestre symphonique de Montréal
Kent Nagano, conductor
Leonidas Kavakos, violin
Lorraine Desmarais, piano
Roussel, Symphony no. 3 in G minor, op. 42 (23′)

Mendelssohn, Violon Concerto no. 2 in E minor, op. 64 (26′)

_
Matthew Ricketts, new work inspired by the train in Canada – OSM commission to celebrate the 150th anniversary of Canadian Confederation (12-15′)
Film The Railrodder (1965) with Buster Keaton, directed by Gerald Potterton and produced by the National Film Board of Canada, accompanied live by the Orchestra and pianist Lorraine Desmarais.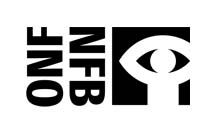 Grand preconcert talks at 7 p.m.
* Prices, artists, repertoire, and, concert dates and times may be modified without notice.
Prices include a non-refundable service fee of $9.00 per ticket. Some handling fee may be charged.