Pierre Beaudry
BASS TROMBONE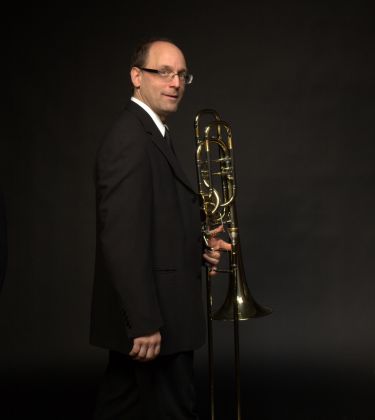 Musician of the OSM since
Previous experience
Academics and teachers
Conservatoire de musique de Trois-Rivières with Joseph Zuskin (second trombone at the OSM until 1985)
Awards and scholarships
Unanimous First Prize in trombone, 1983
Unanimous First Prize in chamber music in tuba, 1984
Unanimous First Prize in tuba, 1985
Favorite composers
Bach, Debussy, Ravel, Richard Strauss, Mahler, Wagner, Shostakovich, Bruckner, etc.
Other occupations
Studying musical instruments
Organizing workshops in schools to kindle the spark in youngsters
Studying foreign languages
Reading tales from different countries to kids
Anything else you want to share
I love to travel and meet new people and discover new cultures. I like watching artistic gymnastics on television and reading. Even though I am always very busy, I love to talk to the public. I will always welcome you!
Favorite works
Bach's cantatas
Debussy's Pelléas et Mélisande
Wagner's operas
Mahler's symphonies
Shostakovich and Bruckner
Richard Strauss's symphonic poems