To help you in planning your visit, here are some practical tips to make your arrival easier and your excursion as a whole run more smoothly.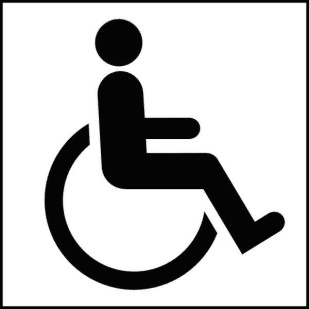 Reserved seating for individuals who use wheelchairs:
Specific places are reserved in the Maison Symphonique for several wheelchairs designated sections and are available through our customer service department. Please inform us at the time of your purchase that you are an individual with reduced mobility and it would be a pleasure for us to assist you in finding the best seats available.
Tourist and Leisure Companion Sticker (TLCS)
The OSM offers a free ticket to the accompanying person of a holder of the TLCS sticker (Tourism and leisure escort sticker). This offer is valid on presentation of TLCS sticker only.
For more information on the vignette, visit http://www.vatl.org/en
Welcoming persons with reduced mobility
The evening of a concert, an attendant at the entrance of the hall is committed to receiving people with reduced mobility. If you would like assistance in getting to your seats, simply ask the attendant at the entrance of the room and it would be a pleasure to assist you.
It is also possible to get a wheelchair to help you with your routes at the Maison Symphonique. You can simply request it from an attendant at the entrance of the room.
Access by car or by paratransit
At 1600 Saint Urbain Street, you will find an unloading zone and an access ramp a few meters from the entrance to the room.
The Place des Arts parking lot (1450 Saint Urbain Street) offers special parking spaces for holders of a parking sticker in parking lot P1. From the parking lot, the corridor adjacent to the Maison symphonique is accessible by elevator.
To book or for more information about the Place des Arts parking lot, please contact their ticket office at 514-842-2112 | 1-866-842-2112.
Hearing Impaired
It is possible to have access to a hearing aid at the Maison symphonique. The frequency is programmed on the 104.5 and three devices are available in the cloakroom of the Maison Symphonique in exchange for a piece of ID.
For more information, we invite you to contact the customer service office at 514-842-9951 | 1-888-842-9951.

Place des Arts indoor parking
1450 Rue Saint-Urbain, Montréal (Québec) H2X 2M5
Téléphone : 514 285-4248
WEB SITE
Complexe Desjardins parking
200 metres from Maison symphonique
1251 rue Jeanne-Mance, Montréal (Québec) H2X3Y2
Téléphone : 514 281-0170 poste 2278
WEB SITE
Indigo St-Urbain
200 metres from Maison symphonique
1243 rue Saint-Urbain (derrière le TNM), Montréal (Québec) H2x1z6
Téléphone : 514 838-1253
Idéal Inc. Parking
400 metres from Maison symphonique
1111 rue Saint-Urbain, Montréal (Québec) H2Z 1Y6
Téléphone : 514 875-6262
IMPARK LOT 855
500 metres from Maison symphonique
305, boulevard René-Lévesque O., Montréal (Québec) H2Z 1A6 – Entrée à l'arrière par la rue Jeanne-Mance.
Téléphone : 514 875-5626