EDUCATIONAL ACTIVITIES
ELEMENTARY SCHOOL
DON QUIXOTE'S SPANISH ADVENTURE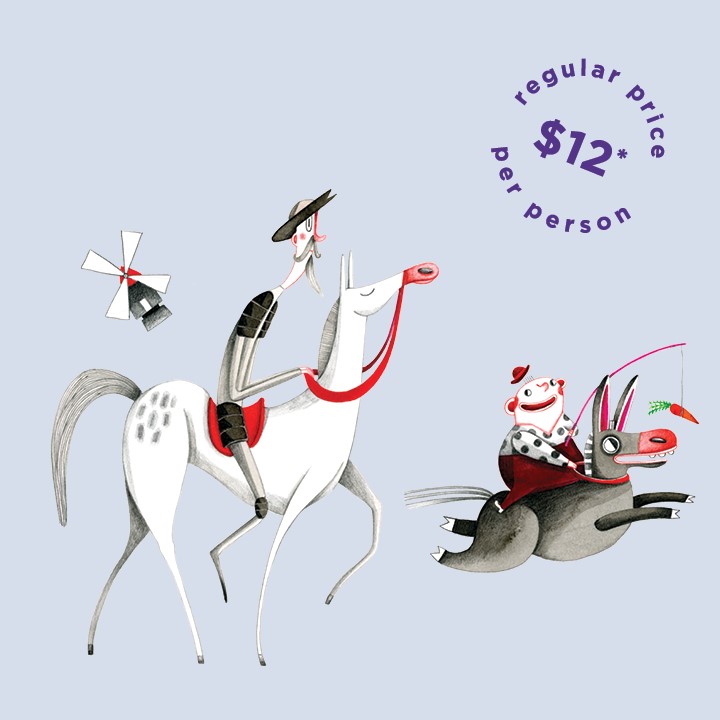 PRESENTATION OF THE CONCERT
A troupe of entertainers shows up at the Maison symphonique to tell a story in which dream and reality intertwine, where glory is a reward and love, an absolute. Inspired by the story of Don Quixote, our artists dive into the tale of the knight and his faithful squire, Sancho. Along the way, they fight giants, scoundrels and other Machiavellian forces. Will overcoming both real and imagined obstacles turn our hero into a true knight?
Come along with him to the sounds of Albéniz, Bizet, Debussy, de Falla, Ravel and Revueltas, among others.
DURATION: 60 min
HALL: Maison symphonique de Montréal
REGULAR PRICE:  12$/person*
*taxes and service fees included

ARTISTS
ADAM JOHNSON, OSM Assistant Conductor
MAXIME DENOMMÉE, Actor (Don Quichotte)
SÉBASTIEN GAUTHIER. Actor (Sancho)
FÉLIX MONETTE-DUBEAU. Actor (Chevalier de la lune)
MYRIAM LEBLANC, Soprano
MYRIAM ALLARD, Dancer
DAVID RATELLE, Guitar
CHARLES DAUPHINAIS, Stage Director
SIMON-PIERRE LAMBERT, Author
CONCERT DATES
TOGETHER ON THE BEAT!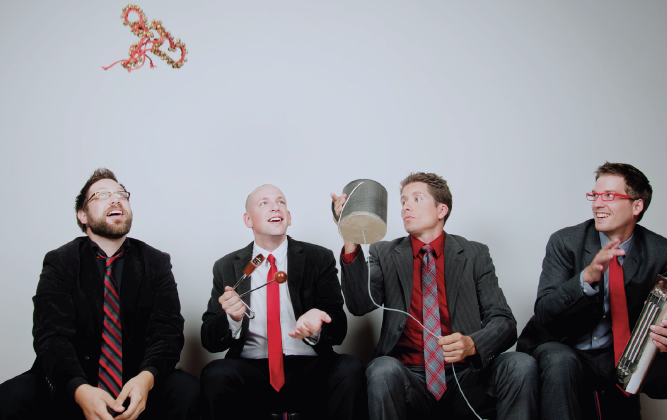 PRESENTATION OF THE CONCERT
The members of the TorQ Percussion Quartet have big dreams! Bound by a very special relationship, they aspire to great things. Welcomed to the Maison symphonique by larger-than-life host Patrice Bélanger, they find a kindred spirit to help them in their quest, to the beat of a variety of musical traditions. Follow their journey and share their adventures with the OSM! A concert that explores the themes of inclusion, friendship and playing together.
DURATION: 60 min
HALL: Maison symphonique de Montréal
REGULAR PRICE:  12$/person*
*taxes and service fees included

ARTISTS
Adam Johnson, OSM assistant conductor
Patrice Bélanger, Host
TORQ Percussion Quartet, Richard Burrows, Adam Campbell, Jamie Drake, and Daniel Morphy
CONCERT DATES
THE CARNAVAL OF THE ANIMALS AT THE ORGAN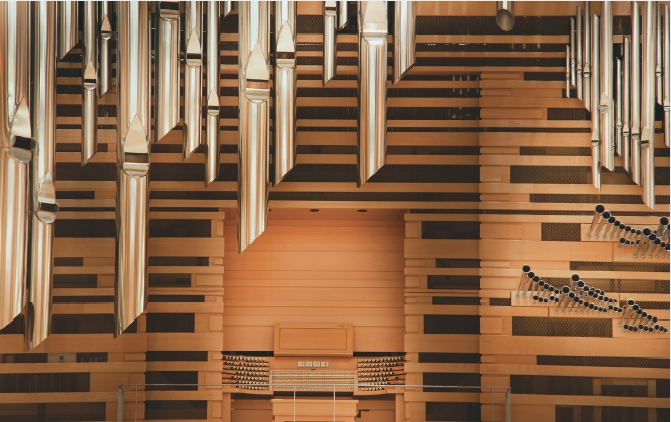 PRESENTATION OF THE CONCERT
Did you know that the Maison symphonique's Grand Orgue Pierre-Béique is an instrument that can adapt to every period and every situation? It transforms itself depending on the occasion and according to the repertoire, just like a chameleon. Discover this incredible instrument as it reveals every aspect of itself through the works of different composers.
And have fun observing how it embodies the various characters in Saint-Saëns' Carnival of the Animals.
Projections on a giant screen.
DURATION: 60 min
HALL: Maison symphonique de Montréal
REGULAR PRICE:  12$/person*
*taxes and service fees included

ARTISTS
JEAN-WILLY KUNZ, OSM Organist in residence
MATHIEU PICHETTE, Host
CONCERT DATE

THE YOUTH CONCERTS ARE PRESENTED BY

The OSM provides teachers with various tools to help them prepare their students for the concert experience.
LEARNING GUIDE: DISCOVERING THE OSM
A pedagogical guide full of information about the OSM.
CONCERT GUIDE
A pedagogical document prepares your students by presenting the theme of the concert and the featured works, along with fun educational activities
ONLINE RESOURCES
For each concert, access a playlist allowing students to excerpts of the works featured as well as useful links and videos related to the theme of the concert.
THE OSM BRIGADE AT YOUR SCHOOL (UPON REQUEST)
Volunteers can meet elementary school students in their classroom to prepare them for the Youth Concert they will be attending. This service is free of charge, provided upon request, according to availability. Our costumer service will contact registered schools to inquire about their interest in this activity.
PRICE
$12 per student, parent and teacher.
One adult who accompanies a group of 15 students may attend free.
Schools that benefit from the New Approaches, New Solutions and Une école montréalaise pour tous programs of the  Ministère de l'Éducation et de l'Enseignement supérieur du Québec may take advantage of the preferential rate of $9 per student.
PAYMENT TERMS
• Payments can be made by cheque, credit card, debit card, cash or bank transfer.
• Taxes and service fees included.
• Reservation changes are allowed 30 days prior to the concert.
• No adjustments on the number of students can be made after the concert.
• Contact us for more information about our cancellation and refund policy.
ACCOMPANYING ADULTS' RESPONSIBILITIES
Group leaders and accompanying adults must ensure the students' good behavior.
Participants are asked to arrive 45 minutes before the concert. Latecomers will only be allowed in the hall at the appropriate time determined by the conductor.
ASSISTANCE PROGRAM FOR CULTURAL OUTINGS – SCHOOL TRANSPORTATION
In order to receive a partial refund of transportation costs after your visit to an OSM concert, click here to print the form.
Please contact our customer service if you want to make a reservation for your school.
TEL : 514 840-7400, ext. 7916