Denis Bluteau
ASSOCIATE FLUTE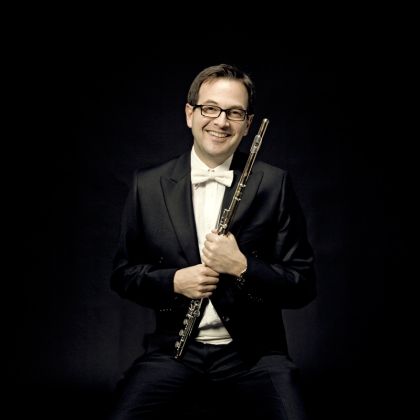 Musician of the OSM since
Previous experience
Piccolo, National Ballet of Canada (1990)
Second flute, Vancouver Symphonic Orchestra (1991-93)
Academics and teachers
Conservatoire de musique du Québec in Chicoutimi with Jean Morin
Université de Montréal, Masters in performance with Robert Langevin.
Awards and scholarships
Concours de Musique du Québec
Canadian Music Competition
Favorite composers
Bach, Ravel, Prokofiev, Mozart, Brahms, Bartok and Hindemith
Other occupations
Flute teacher at Université de Montréal since 1993.
I like skiing, snowshoeing and gardening.
Favorite works
Ravel's Ma Mère l'oye
Brahms's symphonies
Dvorak